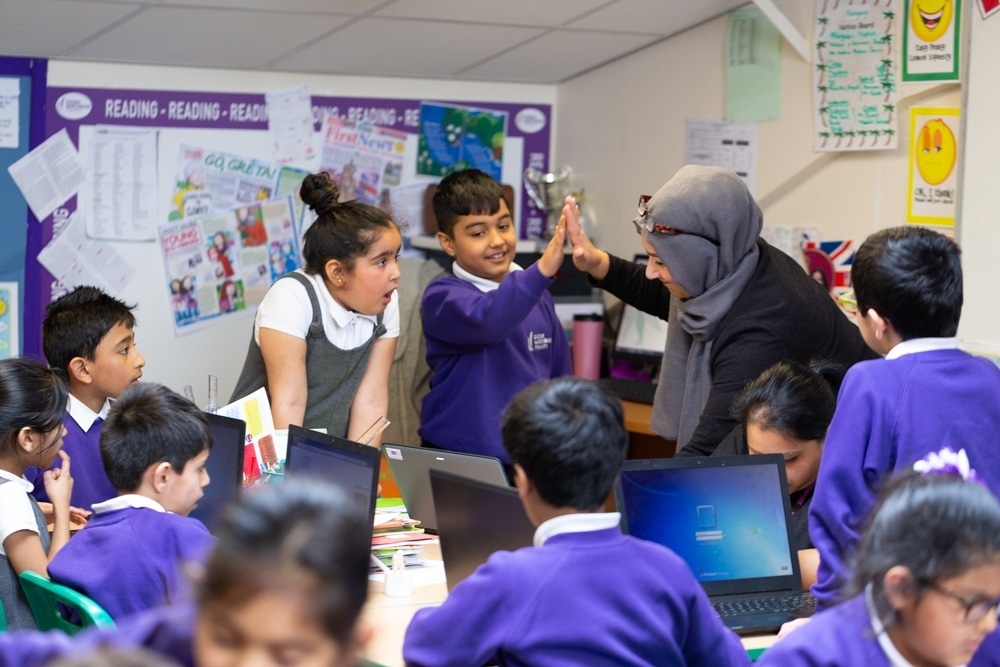 Mental health leaders
With the issue of mental health being an increasing concern among many young people, we are conscious that this remains at the forefront of our school philosophy. At Dixons Marchbank Primary, we are persistently striving to achieve excellent mental health provisions in the education sector. This essential focus on the well-being of pupils helps to drive their academic success, enabling them to reach their full potential without compromising their mental health.
As the first school in the county to achieve a new national mental health award, Dixons Marchbank Primary has been highly commended for its pupil well being services. The silver standard Carnegie Centre of Excellence Mental Health award was presented to Marchbank in June 2018 after being established by Leeds Beckett University and Minds Ahead CIC to support UK schools in their advancement of mental health provisions. The key focuses of this initiative include providing support and guidance for schools, investigating the competence of staff and pupil culture, and working alongside parents and external services whose roles are also significant in supporting young people outside of school activities. In our pursuit of this award, we organised a mental health awareness day, where activities such as poster-making created opportunities for pupils to engage with the importance of their well-being.
In addition to this prestigious award, our involvement in an array of local organisations, such as the Mental Health Champions network in the Bradford district, has enabled us to share and pioneer good practice in this crucial area. We have also been vocal in Bradford Primary in Partnership (BPIP) meetings to local head teachers; something which has influenced them to improve mental health provision in their own schools. Our school is also supporting other local and national schools in embarking on their journey towards the School Mental Health Award. More recent developments include training Mental Health First Aiders for both adults and young people, becoming members of Edukit, which is an online questionnaire devised to analyse pupil's mental well-being throughout the year, and introducing a series of mindfulness training and workshops that have been implemented within schools this academic year.
The work we have done over the past few years has proven to be a fundamental part of improving students' outcomes and opportunities by supporting them in every aspect of their lives.
"Our mission is to continue to develop our mental health provision, not just to achieve gold in the future, but to ensure that what we have put in place makes a long-term, sustainable and positive impact on pupils, staff, parents and the wider community" Helen Haunch, Principal of Dixons Marchbank.